[ad_1]

Google is announcing new features for Feed, the stream of articles and content that populates the space formerly known as Google Now.
Announced in December, the Feed is meant to provide a similar experience to Facebook's – and, to a lesser to extent, Twitter's – newsfeeds. More and more people consume all their daily news and entertainment through social apps, frequently eschewing Google's search pages entirely. That's a real threat to the company's business model, and Google has long sought to offer an alternative, most (in)famously with Google Plus. The new Feed, as a core element of the Google app, is another stab at the problem.
The Feed shows a personalized selection of current news articles, videos, and snippets of info, based on your search terms and other details that Google is able to gleam from the way you use its products.
Starting today, users will be able to get improved content recommendation by following their favorite topics straight from the search results. If you're interested in Game of Thrones, just tap the Follow button in the Search results card for the term "Game of Thrones" and your feed will start including articles and information about HBO's hit series.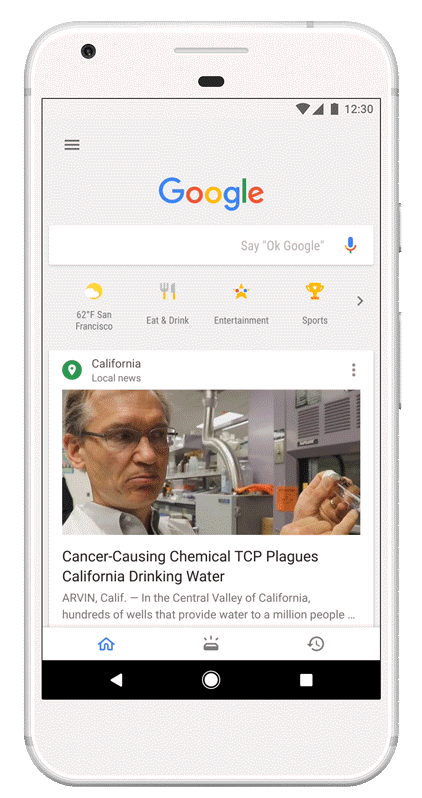 Cards for certain terms will include additional, fact-checked sources that will let users go in-depth on those topics. While the feed will lean towards fresh content, Google says it will be more than just an article aggregator. Feed will also surface content that is new to the user, even if it's months old, in contrast with the way Facebook prioritizes the newest content.
As for the utility cards that used to make up the bulk of the Feed – known then as Google Now – they will continue to co-exist with the newsfeed, in their own separate tab. But it's clear that Google would like people to use Assistant for things like weather, trips, and meeting reminders.
The new and improved Feed will be available from today on Android and iOS. Google didn't say anything about a desktop variant, but that seems to be the next logical step.
Do you see yourself using Google Feed as your main newsfeed?
[ad_2]